From the President's Desk
CELEBRATING THE 75TH EDITION OF THE NATIONAL GARMENT FAIR!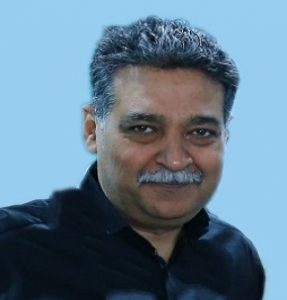 Dear Friends,
It is that time of the Year again – the Festive Edition of the most eagerly awaited Largest Apparel Trade Show of our Industry, the CMAI's National Garment Fair (NGF)!
And this time it is an exceptionally important milestone both for the Fair as well as for CMAI. We will be celebrating the 75th Edition of the NGF!
To hold an Event for nearly 40 years without a break – even during the dreaded Covid Years – is a remarkable achievement for any Association, especially when it has continued to grow and expand with every Edition. In fact today, the only restriction to further growth is the lack of availability of Exhibition Space !
As should befit the Diamond Jubilee Edition of any Event , the Fair Sub Committee has planned several New Initiatives and features, and I look forward to a record Number of Visitors coming to the Show.
The FY 22-23 has begun very promisingly. From general feedback received from Friends and Colleagues, most Brands and Retailers have now crossed the 2019 Sales levels, which indicates that India seems to have come out of the Covid crisis. Of course, this particular virus has an unfortunate habit of springing nasty surprises – so I would not reach hasty conclusions, but certainly there is scope for optimism.
The Covid years – 2020 to 2021 – have seen a lot of Factories close down and Entrepreneurs switch to other businesses. But this has proved a blessing in disguise to those who managed to survive. These Factories are being inundated by orders from Buyers desperate to source Vendors who are reliable, running compliant factories, and yet reasonable in their costing. And there in lies the Catch-22 situation. Factories which are compliant, which are well managed and of some scale, also tend to be more expensive. Buyers and Vendors are thus finding their own balances between the need for economy and the need for profits.
Exports too seem to have overcome the slump of last few Years. It is after a long time that we are actually seeing a double digit growth in Apparel Exports. The gradual exit of China from the low skill industries is obviously playing a huge role in our growth. But I cannot help but feel that we are not getting the kind of advantage we should from this shift away from China. But that is for another day.
Today, let us Celebrate this stupendous achievement and milestone of the 75th National Garment Fair. And what a co-incidence – it is in the 75th Year of India's Independence !
My Warmest Greetings to both the Exhibitors and the Visitors, and very best wishes for a fantastic season ahead!
With Warm Regards,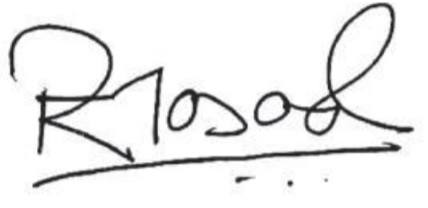 RAJESH MASAND