Conciliation & Arbitration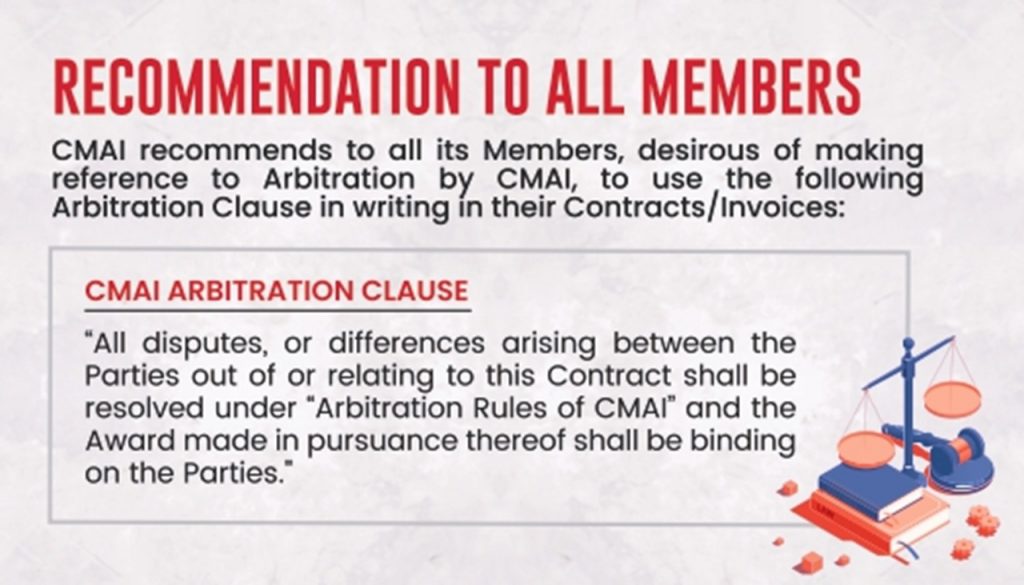 Litigations in Indian Courts for minor Commercial disputes are time consuming and costly and many Indians refrain from filing Court Cases.
A need was felt within the Association to provide Services of Conciliation/Mediation to resolve Payment Default Disputes between Member Manufacturers and Retailers/Dealers/ Agents/Distributors. This Service was started in 2011. The Conciliation & Arbitration Sub-Committee has so far seen excellent results in recovering our Members dues.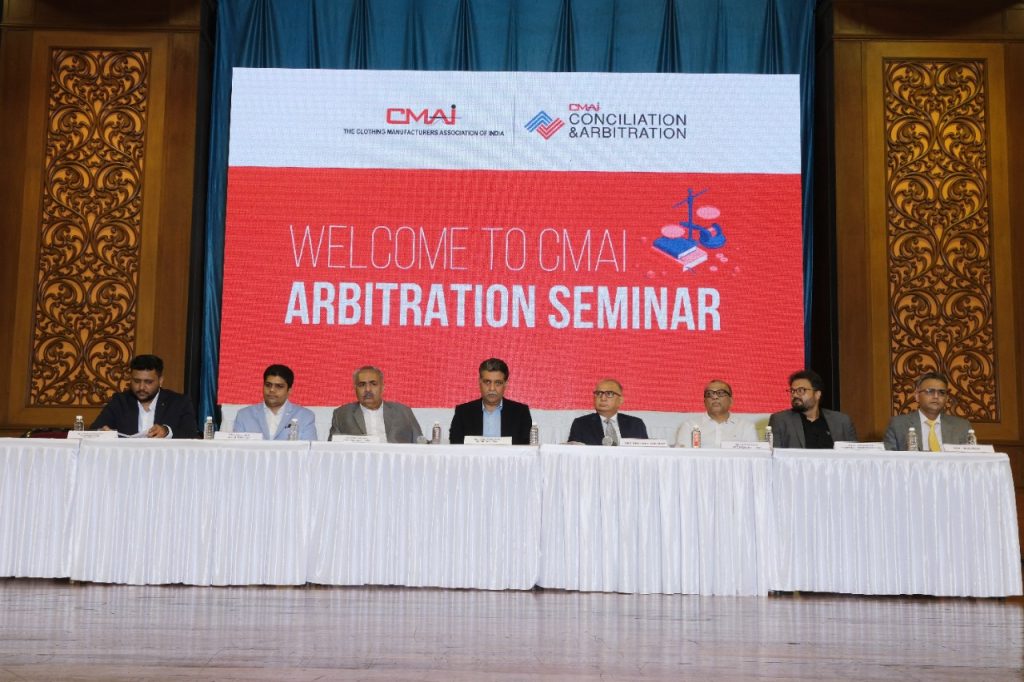 To further provide an Institutional approach to the Alternate Dispute Resolution (ADR) Mechanism in the Apparel and allied Industry CMAI has now launched its Arbitration Cell on 23rd November 2021. A set of Rules and Advisories have been drafted/circulated to guide the Members on CMAI's Arbitration process.
Under these Rules disputes shall be heard and determined by a Neutral/s (Mediator or an Arbitral Tribunal consisting of one or more Arbitrators). The objectives of the Neutrals shall be to conduct the proceedings in accordance with the prevailing laws with a view to resolving and determining the disputes and claims of parties expeditiously, fairly and within a reasonable time and costs framework.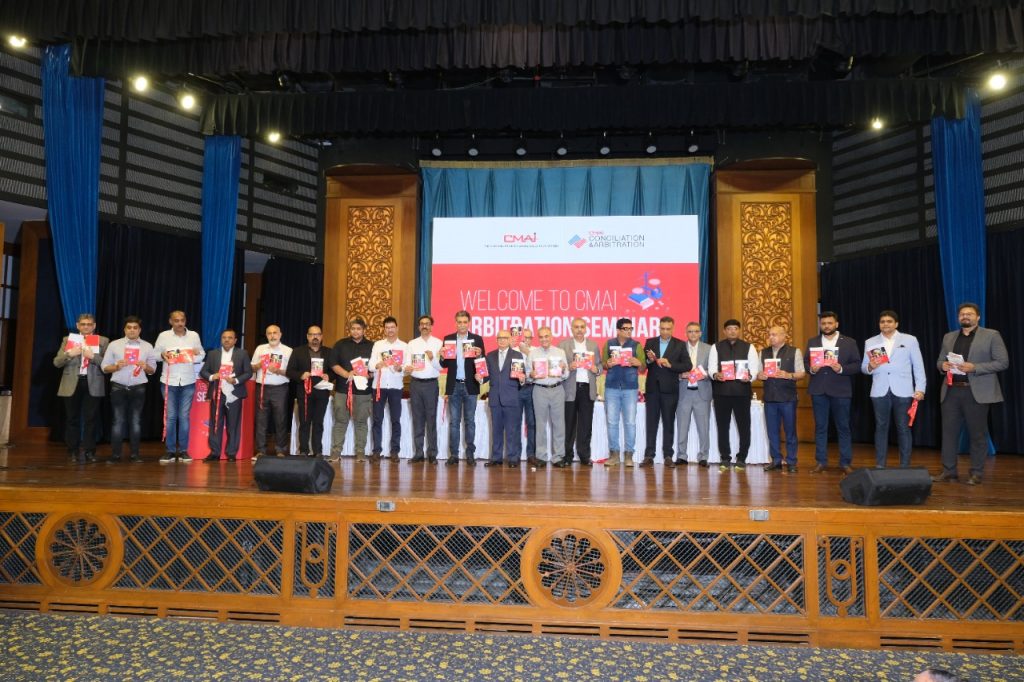 To support our members in Cheque Dishonour cases, CMAI has a tie-up with a highly respected lawyers of Bombay High Court, whereby our members can avail of his services at specially discounted rates. CMAI has also appointed an in-house lawyer who consults the members on legal matters in dispute complaints registered with CMAI.
Complaints received from Members are digitalized and the complete list of complaints is now available on the CMAI Mobile App on real time basis to aid the members take an informed decision while doing business with new retailers. A Caution List is periodically prepared and circulated on the CMAI Mobile App and on WhatsApp. The updated Caution List is also displayed at the Fair Grounds during the National Garment Fairs. The Conciliation & Arbitration Sub-Committee also periodically circulates messages on WhatsApp from dedicated WhatsApp number to caution the Members of potential risks.