National Garment Fair
Establishing the National Garment Fairs and Regional Garment Fair is another Major Contribution of CMAI. Since its inception, CMAI's National Garment Fair, Organised Twice a Year, is India's most Respected Trade Fair connecting the National and Regional Brands, Manufacturers, Designers of Apparel and Fashion Accessories to the Indian Retailers and their Distribution Channels including Importers, High Street Retailers, Agents & Distributors, E-Commerce Companies. Being the Largest Conglomeration of Retailers and Manufacturers, it serves as a Single Sourcing Destination, thereby infusing efficiency of time and cost.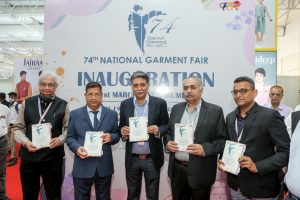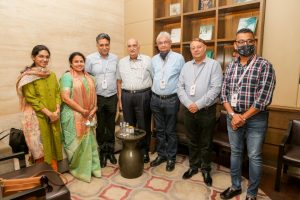 The recently concluded 75th National Garment Fair held in July 2022 is the Largest Apparel Trade Show ever Organised by the Association. 869 Exhibitors Occupying 897 Stalls, Representing 1096 Brands and covering Approx Gross Area of 7,00,000 Sq.Ft showcased their Latest Festive Collections to 34,447 Trade Visitors who visited this Four-Day Fair.
The National Garment Fairs has today not only become the most important Bi-Annual Trade Event for the Indian Domestic Market Apparel Industry, but also substantially contributes to the Growth of the overall Domestic Market Size.