THE CMAI FAB SHOW          
THE FABRICS, ACCESSORIES & BEYOND SHOW
NEVER BEFORE HAS THERE BEEN A SHOW LIKE THE FAB SHOW IN INDIA. THIS ONE-OF-A-KIND TRAILBLAZER OF A SHOW IS BEING LAUNCHED, AND ITS COMPLETE SUPPLY CHAIN UNDER ONE ROOF.
FAB WILL BE A UNIQUE PLATFORM FOR ALL PARTICIPANTS TO SHOWCASE THEIR PRODUCT OF SERVICES. THE FAB FORMAT HAS BEEM DESIGNED TO SUIT NOT ONLY CORPORATES – BIG AND SMALL – BUT ALSO DEALERS, DISTRIBUTORS AND BUSINESSES OF ALL SIZES FROM THE ENTIRE SUPPLY CHAIN FOR APPAREL MANUFACTURERS.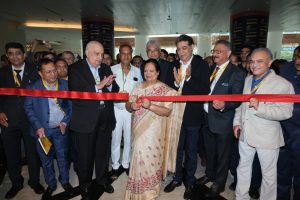 THE VISION BEHIND FAB IS COMPLETELY FUTURE-FORWARD. USING THE FIRST FAB EVENT AS A FOUNDATION, CMAI AIMS TO BUILD THE BIGGEST SUPPLY CHAIN EXHIBITION-CUM-TRADE-SHOW IN THE GARMENT INDUSTRY, OVER THE NEXT FEW YEARS. THIS WOULD COVER THE ENTIRE GAMUT – FROM SUPPLY CHAIN TO THE APPAREL MANUFACTURERS ACROSS THE DOMESTIC AND EXPORT SECTORS. CMAI INTENDS TO RAISE THE NUMBER OF FAB EXHIBITORS TO 1000+ BY THE 4TH YEAR. THIS WILL BE NO ORDINARY NICHE SHOW, BUT ONE WHERE THE ENTIRE GARMENT INDUSTRY SUPPLY CHAIN WILL BE SHOWCASED.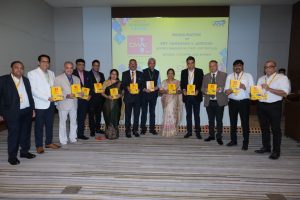 THE SCALE ENVISIONED FOR FAB IS IMMENSE. IT WILL FACILITATE ANY APPAREL MANUFACTURER TO SOURCE ALL INPUTS REQUIRED – FROM FABRICS TO ACCESSORIES, SERVICES, MACHINERY AND BEYOND. IT WILL ALSO BE IMPORTANT ENOUGH TO ATTRACT EVERY SERIOUS MANUFACTURER WHO WANTS TO BE IN THE KNOW ABOUT OF THE LATEST TRENDS, DEVELOPMENTS AND INNOVATIONS IN THE INDUSTRY'S SUPPLY CHAIN – THROUGH PHYSICAL EXHIBITS AND KNOWLEDGE SHARING PLATFORMS