From the President's Desk
Be optimistic. This is not the first ever massive blow to the Economy. The World has seen equally traumatic Recessions and Depressions in the past – and come out of it. This too shall pass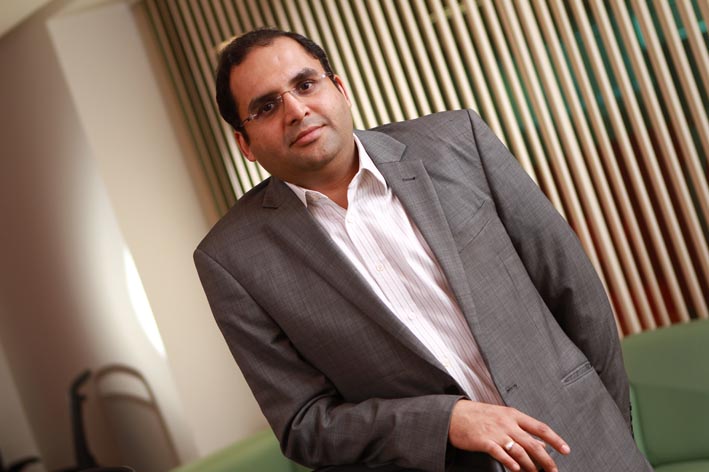 Dear Friends,
I do not think I ever expected that I would be writing my President's Message under such unusual circumstances.
As the Corona Pandemic continues its deadly progress, we all seem completely foxed by its seemingly unstoppable march. And it is a highly debatable issue as to what will be impacted more – the Health of the Population or the Economy of the Nation.
The Garment Industry is at a virtual standstill since the last 4 months. With Retail's random and on-off unlocking, the immediate future seems equally bleak. Considering that most Retailers would have carry-over stocks with them at the start of the lockdown, and that Manufacturers too would have a fair amount of ready stocks, it is going to be some time before new production can start in our factories.
There are no quick-fixes or sure shot solutions on how to overcome this crisis – nor indeed are there any crystal balls available to predict accurately when or how this crisis will end. One can only attempt to give some suggestions to help people think through their problems and arrive at their own dynamic decisions.
Here are some of my thoughts:
Be optimistic. This is not the first ever massive blow to the Economy. The
World has seen equally traumatic Recessions and Depressions in the past – and come out of it. This too shall pass.
People are not going to stop wearing clothes. They may buy less, they may buy cheaper, and less frequently – but they will still buy.
At the same time, be cautious. Today is not the time to be extravagant – either in thought or deeds.
Review your business models. Rethink your strategies. What worked for you in the past may not be appropriate going ahead.
Neither Offline Retail nor the MBO Sector is going to go away. Like all other formats, they too will have their ups and downs – and their success stories and failure stories. But they have been the backbone of our Industry and will continue to be so.
You may want to look at Digital channels to strengthen your business. Consumer behaviour is changing, and changing fast. You cannot ignore these changes.Movement is going to be restricted in the coming months. Travel between cities, and even within cities is going to be limited. It is not going to be easy for you to travel to your markets – nor for your Buyers to come to you.
Explore innovative Digital Trade Shows to participate in. Remember – you still need to show your stocks to your Buyers, and sell them!
To meet the demands of today's unprecedented crisis, CMAI has come up with an innovative concept of a Digital Fair – India's first in the Apparel Industry – CMAI'S 71ST NGF NOW ONLINE. From 2nd September to 11th September.
It can help you beat the travel restrictions. It can help you meet, interact, and deal with your Buyers from the safety of your Offices. It will help you to sell your Inventory ready with you.
It will help you maintain your connect with your Buyers – and relationships you have built over so many years.
Finally, on behalf of CMAI and me personally, here's hoping you all emerge from this crisis stronger, fitter, and raring to go.

RAKESH BIYANI
Help us improve Apparel. Please send in your suggestions and feedback to apparel.spenta@gmail.com